Let Kristen guide you through a process of healing and transformation through her coaching program!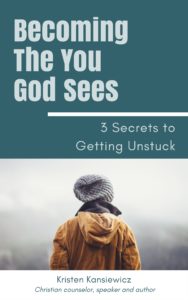 You can connect with Kristen LIVE every Friday at 10am EST (starting Sept 8, 2017) and you can take Kristen's self-paced online course, "Becoming The You God Sees." You'll find exclusive video content, guided exercises and more!
For special offers and discounts, download the ebook on Amazon.